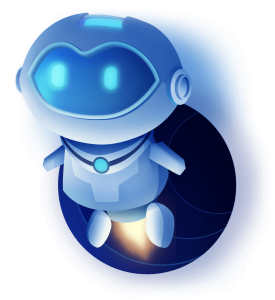 Get Your WhatsApp ChatBot
Let's build your WhatsApp ChatBot today
Other Products & Services
Web Hosting & Website Design
Bulk SMS & SMS Integration
Our motto is a simple: You focus on your core business, let us handle your technical solution implementation!
What We Offer
– Our Products, Services and Solutions –
Mobile Presence is...
Almost all your existing and potential customers have a mobile device – most have a cellphone. Let your business be available to ALL of them, on their phones via…
Phones WITHOUT internet
> Sell your products/services via USSD.
> Your customers dial your USSD number and viola; your products/services are there for them to buy, book, and much more.
> We work with you to develop the above and offer an affordable USSD Application, branded just for your business.
Phones/Mobile devices WITH internet
> Sell your products/services via USSD – same as above, as phones without internet; plus
> Get a website that is Responsive (that fits perfectly in the display of any phone/mobile device out there).
Solutions & Services
Mobile Presence: WhatsApp ChatBot, USSD Application Development and Related Services –

1. WhatsApp ChatBot…
1.1.  WhatsApp for Business
> We work with you to develop your customized WhatsApp ChatBot solution.
1.2.  USSD2Chatapp
> Simply put, if you have/use USSD and are wondering how to modernize/augment/change/improve to WhatsApp – we will implement your solution!

2. USSD…
2.1.  USSD4SME
> Ready-To-Use SME branded USSD solutions developed for SMEs so they can start/develop/grow/expand their businesses with rapid time-to-market.
2.2.   MyOwn SME USSD
> Working closely with the SME (Small and Medium-sized Enterprise) we develop a USSD solution branded and that works specific to the SME's business needs.
3.3.    Customized USSD Application Development
> For more complex and major USSD projects.

3. SMS…
3.1.   SMS Platform
> Free Bulk SMS Platform.
> Only pay for the SMS you send & for Businesses, Individuals, Organizations, Marketers, Institutions, Clubs, etc.
Online Presence is...
As you may have figured out by now, for your business to reach its full potential – it needs to be in the internet .
Many of your existing and potential customers have a device that is connected to the internet – mobile device (phone, pad, etc) or desktop/laptop.
More and more people and businesses are connecting to the internet everyday. Why not be there when they search for your business name or want products you offer. Why not…
We Walk The Talk
We do not offer you any solution we have not developed and implemented for ourselves.
Developed For Ourselves – For Your Benefit
Two Major Platforms We Developed For You To See What We Can Do …
Last Invention® Mobile Customer Platform
USSD Platform for Our Mobile Customers
1. Dial

*120*553#
– South Africa Only –

2. This platform virtually has the same information as our website. Try it now, dial the number.
The Last Invention Website
You are on the website right now.
Please look around, you will be pleased with what we have put together.
Below is a snapshot…

Behind It All…
– World Class Secure Client Portal –
Behind it all is a client management, billing & support platform that is a cut above the rest. It handles everything from signup to termination and is a powerful automation & support tool. We've acquired the best secure technology for your peace of mind when doing online purchases and managing your account.
Some Frequently Asked Questions
General, Email/Website Hosting, Website Design, USSD App & WhatsApp ChatBot Development
How do I manage my account?
Our Secure Client Portal is where everything account related happens. It's features include: all our products/services, shopping (secure online purchase), checking account status, invoicing, domain registration/transfer/renewals, real-time domain availability checking, support ticket system, to name but a few.
What is USSD?
Let's start with the technical definition. USSD stands for Unstructured Supplementary Service Data. So what is it to you?
You already know it from promotions/competitions/banks which say you need to dial some number, usually starting with *120*… or *130*… and so forth. These are USSD numbers/codes. USSD is a low-cost mobile phone technology which when you dial the USSD number starts a real-time/live two way interaction service that allows you to display a menu on the dialler's phone and enables them to interact with this menu. 99% of all cell phones are able to use USSD. USSD is normally used for: surveys, competitions, mobile payment solutions, etc.
What exactly is a ChatBot?
If you stop innovating, you regress!
The ChatBot is the application that runs on a application server and handles all incoming/outgoing messages from/to users and/or initiates messages to users. One of the major advantages of a ChatBot is the fact that it never sleeps and works 24 / 7 / 365.
Payment options supported?
We support the following payment options:
EFT, Credit Card (MasterCard/Visa), Instant EFT, Masterpass, Bank EFT, Cash (Pay at: SA Post Office, Shoprite, Checkers, OK, House & Home or USave) or PayPal.
* For our banking details: Dial *120*5533*BANK# (South Africa Only)
USSD Application Development - what is it actually?
Now that you know what USSD is, good to also know is that the menus can be personalized. This is done my USSD Application Developers. So companies normally consult with a USSD App Developer then specify what they want menus to show/display when customers dial the company's USSD number. The development costs are normally very high for SMEs and have not allowed more creative solutions for the SME market.
What we do is simplify all this but re-thinking USSD Application Development and have created solutions from the ground up – with the needs of SMEs in mind. This has allowed us to offer great value and the right price point for the SME market.
Can I add media to my WhatsApp ChatBot?
Yes you can. After implementation of yourWhatsApp ChatBot, the development and implementation of media (images, voice, video, documents, etc) will be charged as an additional fee.
The price for your USSD2Chatapp package only covers only text media for your WhatsApp ChatBot because USSD only has text with USSD2Chatapp being its WhatsApp equivalent.  Contact us for more information on pricing, etc.
Is it safe to pay online on your Secure Client Portal?
Yes it is.
Secure connection to our servers:
The Last Invention Secure Client Portal automatically encrypts your confidential information in transit from your computer to ours using the Secure Sockets Layer protocol (SSL) with an encryption key length of 128-bits (the highest level commercially available). Before you even register or log in to the Secure Client Portal, our server checks that you're using an approved browser.
Trusted and Reputable payment gateway:
We also use the Pay Now Gateway from Sage Pay as our payment gateway. We also support PayPal payments. A payment gateway facilitates secure online transactions and allows funds to be transferred effortlessly from your bank account to ours.
For more information on these please see:
Sage Pay: https://netcash.co.za/
Pay Now Payment Gateway: http://www.sagepay.co.za/sagepay/pay_now_gateway.asp
PayPal: https://www.paypal.com
What is Web Hosting?
Web hosting is the process of renting server space and bandwidth through a company so that your website will be online. It means that you can publish your website so that anybody in the world can visit your website on the internet.
You can either pay a web hosting company for your website hosting or you can opt for free hosting. If you go for free hosting then you will have banner advertisements or pop-ups on your website. If you pay for it you will have no adverts and will be in complete control of your website.
What is the type of support you provide?
Who can help me create and host my site - I have no idea?
You have come to the right place – this is what we do. Sign up one of our fabulous hosting and website design packages and we will do the rest. You can also contact us if you still are not sure.
Receive regular product updates, great offers and special promotions. Also find tips on how to grow your business using our solutions.
What Our Customers Are Saying
Don't take our word for it, let our customers do the talking!
Solutions: WhatsApp ChatBot and Various USSD codes on Customized USSD Application Development (Since Feb 2015) 
Our dealings with The Last Invention have been great, good service, good professional knowledge and willingness to work with us to develop the best product. Prices are reasonable and service is great. I have no hesitation in recommending them to anyone.
Solution: Various USSD codes on MyOwn SME USSD (Since Sep 2015)
My experience with The Last Invention has given me a new outlook of the power of USSD. Thanks to their super-efficient service, professionalism and development offerings; the process of changing over from conventional SMS messaging has been an effortless process. Overall I am very impressed, the automated system has enhanced our data, increased our bottom line and assisted us with much needed analytics. This has enlightened us on a new way of extracting value out of data.
Solution: USSD code on MyOwn SME USSD (Since Sep 2014)
The Sizwe Hire Services USSD Mobile Client Platform has been very effective ... and has made it a seamless one stop shop for customer order placement, it is indeed a business value add. We also greatly appreciate the prompt service from your support centre.
What's in it for you – you ask?
Don't Be Shy
If we haven't answered all of your questions,
Still not sure about what we offer or just want to chat…
Feel free to live chat, drop us a line, mail, Skype or WhatsApp us anytime.