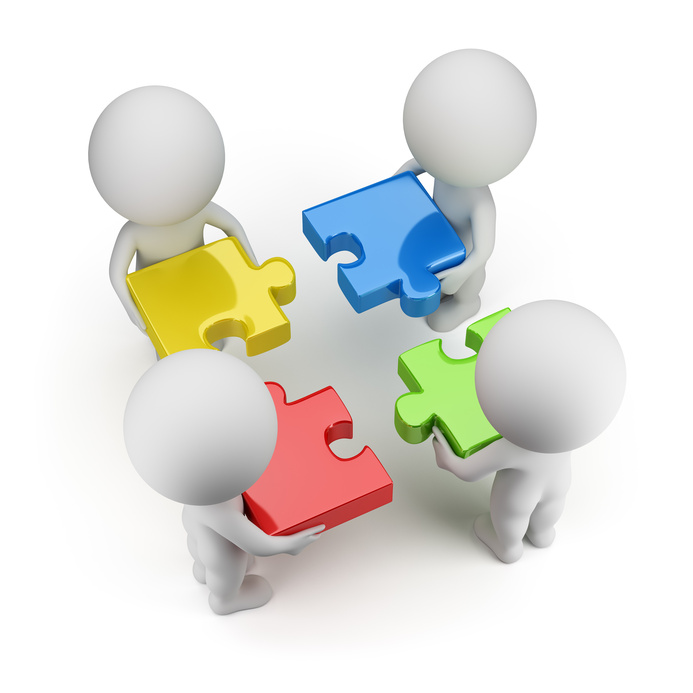 Everything Big Was Once Small
So we focus on Small and Medium-Sized Enterprises because they will be big one day, and … we want to be there with them when they do.  Don't be surprised of our bias towards SMEs – they are the foundation of any country.
Problem Solvers
The world needs a lot of these – we are just committed to our share of the responsibility.
Different, not Better
We'd rather be different than being better than the rest. No putting us in a box … or even boxes for that matter.
Customer Support
We believe we rise and fall based on our service levels. So please contact us should you need anything.
Forward Thinking
Some say "the hardest thing to do is think". We think … how did they think about that?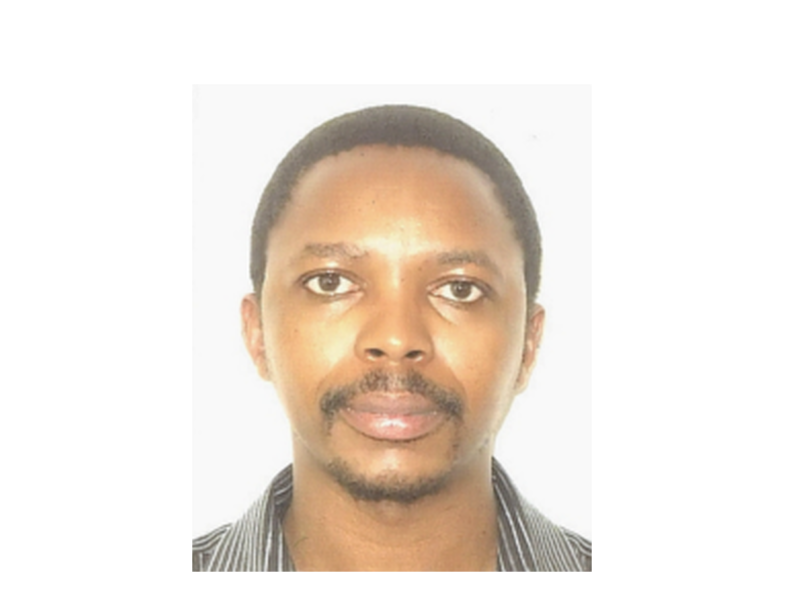 Thato Dipudi
Founder [B. Tech Elec. Eng. & N. Dip. Elec. Eng. (Cum Laude)]
The buck stops here!
Being the founder and actively involved in the company means I have a vested interest and totally committed to the mutual success of both customer and company. I have worked for various companies and have over 15 years experience in the ICT market. Over the years, I've had different roles to play in different organisations and sectors – from waiter, technician, engineer, sales professional, global trainer, management to company owner. At my age, I'd say it's about time I contributed something to the betterment of humanity…
I left out a few things about myself. If interested, see more at..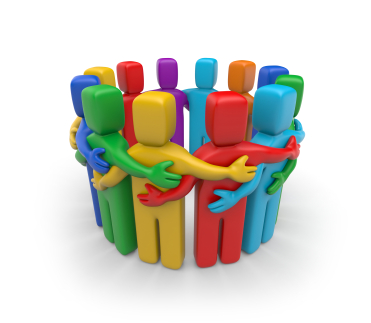 Rest of the Team
Various Roles played by different individuals and partner companies.
Our greatest assets. We deploy a outsourced skills model so we can get the best talent for the type of work we do.
The philosophy … always … to be the BEST, not (necessarily) the FIRST.
A Word About Us
Thank you for taking time to read this 😉
Quick Intro
The Last Invention (Pty) Ltd is the result of the experiences that the past 36 years of my existence has produced. As I normally say: "It's about time I contribute to the betterment of humanity" – and The Last Invention (Pty) Ltd is just that … with more to come.
I promise you – it is different from anything else you will find out there.
The Last Invention Story
The idea of the company was formed/coined/came as far back as 2002. Back then It was just (the young) me and I did everything myself. I now work with a team of exceptionally talented people, so henceforth will refer to 'we' instead of 'I'. It was not until 2004 that we first gave it a shot and incorporated as Last Invention cc (a closed corporation). Due to insufficient business know-how, the company eventually fizzled away and deregistered in 2006.
Six years later 2012 came, with lessons learned the fist time around, a bit more experienced (business and life wise) and hindsight being 20/20 – the company was incorporated once more; this time as The Last Invention (Pty) Ltd. So, 10 years from being a fuzzy incoherent idea to eventually becoming a solid, concrete idea and with a clear vision.
We operate as a distributed company with outsourced non-core business functions. We work with good people that know what they are doing and have our customers' interest at heart.
What We Do
Simply put, we are a technology solutions (and research) company that provides Mobile and Online Presence Solutions to SMEs. We provide all-in-house Digital Mobile Solutions (DMS) and Information and Communications Technology (ICT) solutions. Heavy emphasis is put on the technologies' application being effective, easy to use, at the right price point while relevant and meeting our customers' requirements.  Our approach is to consult, design, develop, implement and continually maintain our technology solutions.
What we have to Offer
Remember that our focus is working with SMEs so we do not have an extensive, complicated range of products… just focused products with benefits to our customers.
1. Online Presence (Email/Website Hosting, Website Design and Related Services):
1.1. Email/Website Hosting (3 Packages)
> For StartUps and Small SMEs => Bronze Package
> For Growing SMEs => Silver Package
> For Bigger SMEs => Gold Package
1.2. Website Design (2 Options) and Maintenance
> Great Start for SME and Affordable => OnePage Website Design
> SME getting bigger and better => Complete Website Design
> Keep your website up-to-date => Website Maintenance
2. Mobile Presence (USSD Application Development and Related Services):
2.1. USSD4SME
> Ready-To-Use SME branded USSD solutions developed for SMEs so they can start/develop/grow/expand their businesses with rapid time-to-market.
2.2. MyOwn SME USSD
> Working closely with the SME (Small and Medium-sized Enterprise) we develop a USSD solution branded and that works specific to the SME's business needs.
2.3. Customized USSD Application Development
> For more complex and major USSD projects.
2.4. SMS Platform
> Free Bulk SMS Platform.
> Only pay for the SMS you send & for Businesses, Individuals, Organizations, Marketers, Institutions, Clubs, etc.
We have total in-house control over the entire solutions package and therefore have considerable leverage over the ability to provide cost effective turnkey solutions to our customers.
What we are about
We believe in technology but not just for technology sake. Technology should be used to advance humanity's aspirations – that's were we are coming from.
So, our focus is to develop technology and work with SME's to implement solutions that will be of benefit to them, their customers and that ultimately grow business.
Our bias is towards Small and Medium-sized Enterprises (SMEs) because they are key contributors to the development of any country.
– Our Mission –
"Contributing to the Technological Evolution and Revolution of SMEs."
We exist because we believe we positively contribute to the technological evolution and revolution of SMEs and their customers; enabling them to reach greater heights through effective easy-to-use technology developed for and with their needs in mind.
– Our Vision –
"Key Technology Partner To SMEs"
To be a key technology partner to SMEs on their continuing quest to be great companies.
Playing Field Levelled – Cloud Computing
The advent of cloud computing (though the technology may be old – we're referring to it's accessibility to literally everyone now) has levelled the playing fields in as far as one's creative expression being able to manifest on the web and web-enabled technologies. So as an individual, group, organization, small or big business … cloud technology lends itself to your vision's exposure and success – however you define it.
Now, Getting a bit Personal…
To fully appreciate the essence of an organisation, you have to be let into it's raw DNA makeup. That's what I'd now like to delve into: read on…
The 'continuing journey' of The Last Invention is one that is both professional and personal – and will always continue to be the case – for me now and those who will come after I am gone.  The Last Invention is a culmination of the experiences I've had as a human being who's is now 36; with all the experiences that age comes with (good and bad).
My Two Cents' Worth…
4 Major lessons leant:
One: Don't be discouraged, you also have something special; that only you can offer.
Believe it or not you (yes, YOU) … you have something unique to offer to this world, your surroundings, community and humanity as a whole. It took a long time in my life to eventually realize that no matter what hardships I may have/will face; what makes me who I am is the fact that I am the only person that has experienced the "specific circumstances" that have happened in my life. So – these all together have formed my opinions about life and no one else's. I mean no other person in all existence will ever have the very same experiences I've had – precisely as I've had them. I am unique in that sense and that makes me valuable in this world because I can then offer my thoughts, experiences and ideas to further humanity's quest for continual improvement and thirst for knowledge. Enough of the philosophical stuff! I am simply trying to say: Everyone of us has something important and unique to offer, so you should and could never be useless or worthless – and don't ever let or allow anyone/any thing tell you/make you feel otherwise. Sometimes we are victims of our history (personal, national, even ancient) but until we appreciate our existence and the opportunity that it presents not only to ourselves but everyone else; we will always be trapped in perpetual self-doubt and self-defeat.
Just take time to look around you – there are plenty of examples to support this lesson.
Two: A thick skin comes from being battered and bruised…
…but that is life; dust it off, take a deep breath and solder on. In some strange way, this makes you who and what you are. Let time do what it needs to do – heal. It takes a while after you have had a bad experience to learn the lesson from it. Even though I never admitted it to myself, I used to believed that I could never ever be indispensable. I mean I was a brilliant person with impressive academic achievements – I mean every body was saying so. So I though nothing 'bad' could/should happen to me!
2002 and 2006 – the two distinct years that had a profound impact on my life (so far) and have shaped the current me.
2002: Lost my very first child … at a tender age of 2 years and 5 months – what a deep scar and one that can never heal but one I have come to accept, understand and embrace … I told you these are personal!
2006: Was retrenched by a company I had worked only about a year for – go figure! Last In First Out (LIFO) they called it and all wrapped around the wonderful term called 'company restructuring'. Believe me, I was not as calm then as I am now when this happened. The high-flying me was quickly brought down to earth!
But, like I said earlier about time: it's a friend more than it's an enemy – let it do what it does best … heal.
Three: Believe it or not, there will always be a 'better' person than you.
Whichever standards you hold yourself up to and be best at, there will be someone else (other than you) who will be better. You will at some point in your life eventually realise (by submission or defeat after fighting it) that there is and are people that will be better at what you think you are best at. The trick is: not fight this, allow these people to complement you, learn from them or even (the most difficult to do) gently move out of their way (which will benefit you more I promise).
Four: "Remain open. There is something bigger than you know going on here."
A quote from one of our time's spritually endowed souls – Dr. Iyanla Vanzant from her book "One Day My Soul Just Opened Up: 40 Days and 40 Nights Toward Spiritual Strength and Personal Growth."
I could not agree with her more. There is always something happening in your life that is always bigger that your understanding and is for your benefit and growth. What you need to do is to accept this and embrace it – by remaining open. Beautiful!
Phew! It's good to let it all out!
So that is my two cents' worth and hope it will do something for someone (hopefully more positively than otherwise). Please enjoy what the last 36 years of life, for me, has culminated in – The Last Invention (Pty) Ltd. I promise you – it is different from anything else you will find out there…
See All Our Products & Services
Receive regular product updates, great offers and special promotions. Also find tips on how to grow your business using our solutions.
Don't Be Shy - Get In Touch
If we haven't answered all of your questions,
Still not sure about what we offer or just want to chat…
Feel free to live chat, drop us a line, mail, Skype or WhatsApp us anytime.