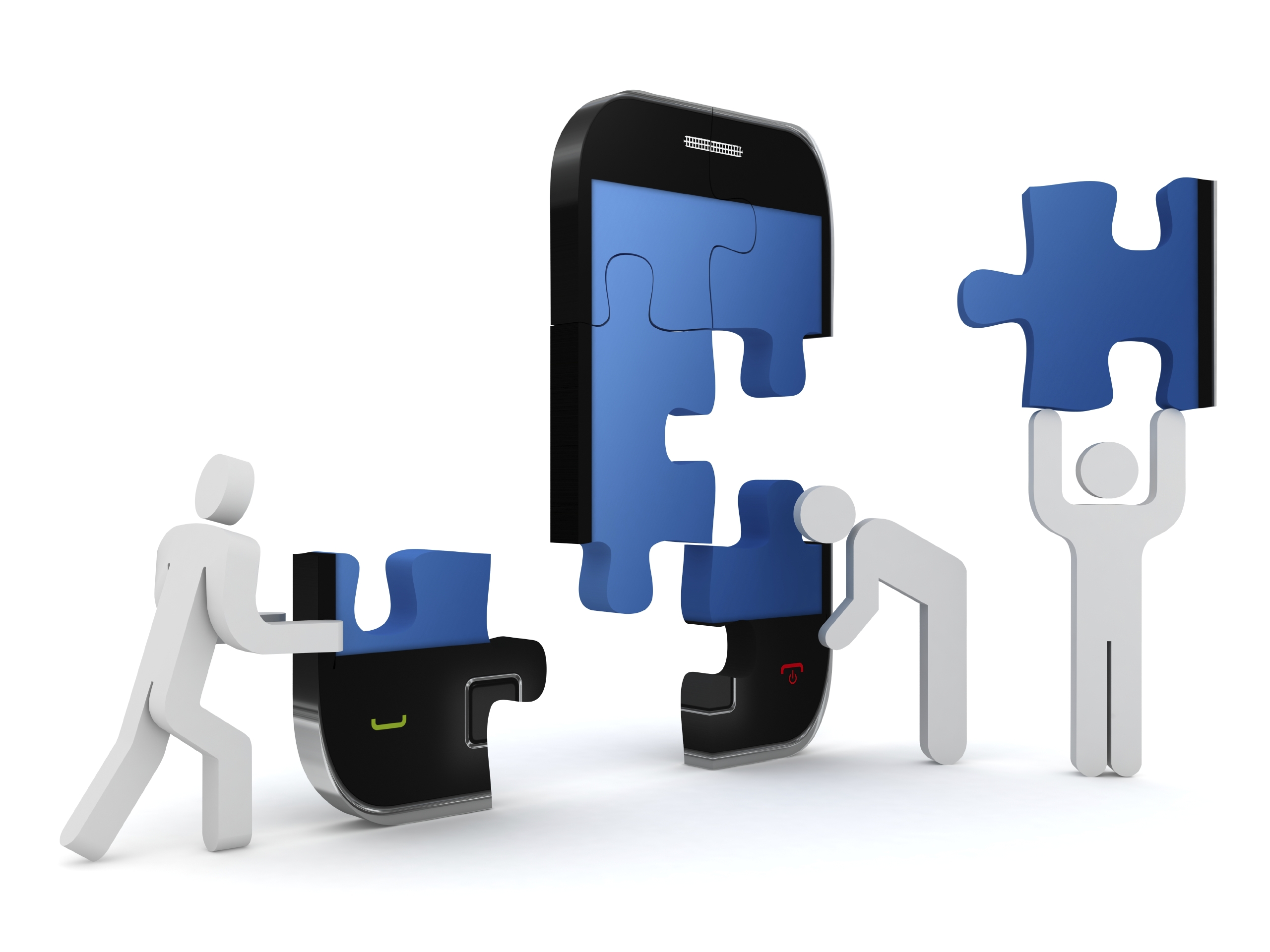 Create your own…
Design your own Mobile Customer Platform with us.
Have an innovative way to be available to your customers via their phones 24/7/365.
*From only R600 per quarter
Why USSD?
Well, very simple – it's cheaper than a call, always available to all customers (existing and potential).
ALL customers can interact with your platform and unlike a telephone call, does not put customers on hold. It's ALWAYS available (24/7/365) and does not have a limit to the number of customers that can interact with it at the same time.
Lead
Leaders lead and followers follow. Take the initiative and show your customers you are serious about their needs. Implement a Mobile Client platform.
Show Innovation
You can be many things but without innovation, it will be difficult to realize your full potential. Let's work with you do realize it.
Don't Be Better, Be Different!
Why be better than the competition is you can be uniquely different? Implement a Customer Platform that will blow their minds.
The name says it all – MyOwn SME USSD
Give your mobile customers a one of a kind platform.
We develop the USSD business platform together with you the SME.
You know your business best, so let's work together to create a tailor-made solution for your pride and joy.
What is MyOwn SME USSD & Who is it for?
MyOwn SME USSD is...
SMEs are very creative and this solution is exactly that. If you want your own business USSD platform – for whatever reason, whether it be to Sell products/services, Marketing, Do Promotions, Conduct Surveys, Build a customer base, etc; this is the solution for you. We work with you to develop your own unique USSD platform – tailor made for your business.
Mobile Customer Platform for SMEs
The platforms give your customers a way to access your product, services, promotions or any information via their cellphones. They simply dial your USSD number and get all this info. Give them a unique, creative way to buy/order/book your services using their phone.
Tailor-Made
Make your business mobile. We work with you to develop a USSD platform that is as unique as your business is. Have your business at the finger tips of your customers.
Secure and Available
In the background, there is an application that is running on our state-of-the-art secure servers. We have full and complete control over these servers, so can develop an application specific and branded to your business needs.
How MyOwn SME USSD Works & Benefits
What you get...
Zero setup fee, Your own unique USSD number (*120*…# or *134*…#); Instant national coverage; Option to choose your own shorter USSD number; Platform branded for your business; 8 USSD Menus; SMS & USSD session credits; 24/7/365 Availability; Automatic weekly email reports of the numbers that dialled your USSD number (build a customer database);… Need we say more?
Increased Market Exposure & Access
Your USSD number is available on all mobile networks. Now your traditional, current and potential markets can access your business easily. Not only can you now sell locally but nationally as well – imagine that!
Sales & Marketing platform for your Business
Your business gets a USSD number which you advertise to your customers. They dial the USSD number to get any info you want them to interact with: to buy/book/enquire or promos/announcements/new products… the possibilities are endless.
Good Price Point for SMEs
Our focus is on SMEs. So, all solutions we develop cater completely to SME requirements which is to acquire the best 'SME' valued business solutions. You want the best out of all your business resources – we are on the same wavelength.
Mobile Client Platform
Customers have one thing in mind – they want the best out of any company: one-of-a-kind Customer Service. Give them exactly that: a Client Platform that they can access anywhere and anytime. Give them their Mobile Client Platform.
Support
Often overlooked, we believe the support we provide to you pre- and post-sale is essential. We are committed to providing the best possible support and have a state-of-the-art ticket-based support system which is a feature of our 
Secure Client Portal
.
Easy Account Management
We have acquired the best platform for your account management – to give you peace of mind when doing online purchases and managing your account. This is our
Secure Client Portal
. It is a client management, billing and support platform that is a cut above the rest. It handles everything from signup to termination and is a powerful automation and support tool.
MyOwn SME USSD
Design your own SME USSD platform
Price is excl. VAT

We consult with you to develop a USSD platform specific to your business (an additional once-off fee for the USSD application development will be charged)

ZERO SETUP FEE (price also includes application Management and Hosting)

Your own USSD number for your business (*120*xxx*xxx#) + instant national coverage

Option to choose your own shorter USSD number

8 USSD Menus (additional menu's at a minimum charge)

An Admin Menu (only seen by the business administrator, this USSD menu shows your SMS and USSD session credits balance)

Monthly credits: 100 SMSs plus 200 USSD transactions & able to buy additional SMS Credits and USSD Session Credits
Get your own FREE Last Invention® SMS Platform

24/7/365 Availability

Automatic weekly email reports of the numbers that dialled your USSD number (build a customer database)

Qualify for 15% discount on your own complete Website Design (template based only)
2. Get Your USSD Number
We issue your business with its own unique USSD number (*120*….*…# or *134*….*…#).
Your customer dial this number to access your Mobile  Customer  Platform.
3. Design Your Own Mobile Customer Platform
We consult with you to develop your USSD Platform to be all about your business.
4. Launch
Announce your innovative Mobile Customer Platform to everybody when we publish your platform.
See it for yourself…
Some Mobile Customer Platforms we've developed
See All Our Products & Services
Receive regular product updates, great offers and special promotions. Also find tips on how to grow your business using our solutions.
What Our Customers Are Saying
Don't just take it from us, let our customers do the talking!
Solution: USSD code on MyOwn SME USSD (Since Sep 2014)
The Sizwe Hire Services USSD Mobile Client Platform has been very effective ... and has made it a seamless one stop shop for customer order placement, it is indeed a business value add. We also greatly appreciate the prompt service from your support centre.
Don't Be Shy - Get In Touch
If we haven't answered all of your questions,
Still not sure about what we offer or just want to chat…
Feel free to live chat, drop us a line, mail, Skype or WhatsApp us anytime.